Body odour isn't something that anyone loves to smell. So many people end up buying the same deodorant brands over and over without really caring about the chemicals they're are putting on and into their bodies. All because not stinking out the office is way more important than taking the time to find something that's natural. So what if we told you that you can make your own natural roll-on deodorant and it wouldn't take longer than these 4 simple steps!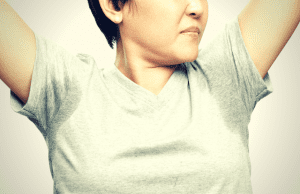 How to make natural roll-on deodorant
You will need:
An empty roll-on container or glue stick (You can use wrapping paper to make the glue stick look more appealing)
1/3 cup cornstarch
1/3 cup baking soda
5 TBSP coconut oil
Essential oil
Method:
Mix together in a bowl all of your ingredients
Stir until all of the ingredients have formed a smooth liquid
Pour your mixture into the container of your choosing and replace the lid/cap
Refrigerate your roll on deodorant for 1-2 hours until the mixture has hardened and then you can start applying it as needed
Now you can keep a natural deodorant on hand no matter where you are, and the best part is that these ingredients can be found in most peoples pantries anyway. You could even make your own special collection and gift them to family members for Christmas!
Bonus Tip:
If you decide to decorate your container then you can easily make your own labels on a computer and print them onto sticker paper or even just plain environmental paper and glue / sticky tape them onto your deodorant. If you're not feeling super creative though but you still want to make it a little more inviting; you can use things like wrapping paper, kids drawings, stickers, sequins or even a photo to help create a look that suits you.
Be sure to check out our blog for more natural DIY, cleaning and going green tips.