Natural living is becoming a massive trend lately, so why not extend the positive impact to create an Eco-friendly party for your children or even yourself. Parties can chew away at more than just your wallet, with huge amounts of plastic pollution and much more. An Eco-friendly party might not sound super exciting at first but we promise that you don't have to make it bland and boring to make a difference.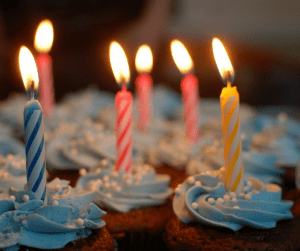 Invites:
Consider sending E-vites (electronic invitations) or if paper is a must, then opt for a ream of recycled paper to print onto like these from Buy Eco Green Australia.
Venue:
Embrace nature and adventure by selecting a nice local park to host the party. This will give kids a chance to run free and enjoy their environment. Bonus if you can find a park you like that's close to public transport so that people can use that instead of driving. This helps the environment by producing fewer emissions.
Food:
These days, so much food gets wasted from parties and there seems to be a growing overload of sugar too. Now, I'm not saying to ditch the lollies and serve lentils, but it's a good idea to really sit down and try to balance out the food to how many guests you are expecting. If you have 2 bowls of lollies, 2 bowls of chips and 3 plates of party pies and sausage rolls; maybe consider changing that to 1 bowl of lollies, 1 platter of fruits, 1 bowl of chips, 1 bowl of veggie sticks and hummus, 2 plates of party pies and sausage rolls and 1 platter of sandwiches. This will balance the massive sugar rush without erasing our favourite party food traditions.
Along beside the food, we have all of the plastic cutlery, plates, cups and serviettes. These are probably the worst offenders from the "party pollution list". You can visit Eco Party Box Australia for biodegradable alternatives for these items.
Decorations:
Ditch the single-use banners, tablecloths and confetti. Save more money in the long run and purchase (or make) fabric, reusable alternatives instead. You could even start a party box for each of your children and have these party things made in colours just for them, with their names of the happy birthday signs and everything. These could be a really nice keepsake all the way up and including adulthood and something they can treasure forever.
Balloons on the other hand, you need to either be okay with not using them at all or prepared to dispose of every last balloon properly. Even the biodegradable pose an extreme choking risk to our wildlife, so please be extra cautious when using them. Learn more about this here https://rubberjellyfishmovie.com/
Games:
Try making use of games that don't require much at all, like ball games or Simon says etc. You can easily download and print our great Nature Scavenger Hunt games or you can find some great ones on Pinterest too. A treasure hunt is also a great idea, split them into groups and give them maps to find the birthday cake! It might be handy to check out these two sites as well. They have some great games you can buy and reuse for other parties too. Check out last weeks Nature Scavenger Hunt blog for some ideas 🙂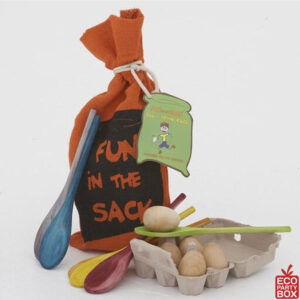 Party Bags:
Let's face it, no parent wants to leave a party with a hyped up child carrying another bag full of more lollies and little plastic items that will get lost under the couch or out in the yard. Try combining a party game with your party favour by having the kids make their own Tie Dye shirts or socks. Have the children make something at the party that you can double as a party favour. Maybe you could organise a toy swap instead of presents and have each child bring a toy in good condition to put on a table and they can take a different one home instead. This idea can also be done as a book swap. If you're set on your child receiving their own presents though, ask guests to wrap in recycled paper or a drawing etc.
When organising an Eco-friendly party, it doesn't need to be overwhelming, but it is a good idea to start planning early. Unfortunately, most Eco-friendly products aren't super accessible in stores yet so shopping online might be your easiest bet, but it is so worth it, we promise!
Check out our blog for more great ideas, tips, tricks and more!