Bulk baking and freezing lunch items for each term seems to be a cheaper and more time-efficient (in the long run) of packing school lunches. Below, I've compiled a variety of recipe links to food that falls into the different categories that I usually send my children to school with. Your child might take less or they might take more. However, the lists below should be a good base to start at when baking freezer friendly food.
The food my children take to school usually falls into 5 different categories: Fruit, sweet snack, main meal, savoury snack and yogurt/cheese. If you have the right containers then yogurt can definitely be frozen for lunches, but I choose to just buy that fresh along with any cheeses and fruit. The rest, however, I will pre-bake and freeze in suitable containers ready to pull out each school morning. With these categories in mind, let's have a look at some recipes.
Sweet Snacks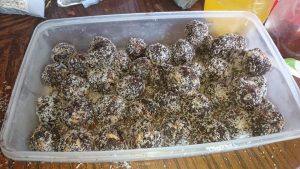 Main Meal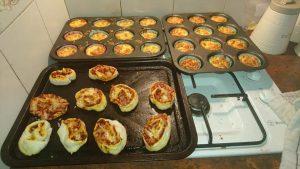 Savoury Snacks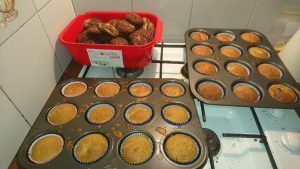 With most of these recipes hitting the healthy and yummy mark, kids will love eating their lunches every day. Remember to store appropriately and the usual freeze time for these freezer-friendly food ideas is about 2 months. However, be sure to double-check the recipe for clarification. Pro tip: Label each container with the date they were baked to keep track.
Figure out how to plan an entire terms worth of school food with these recipes by following our step by step, highly detailed guide- How to save time and money this school year.