Whether we're throwing a party or just having coffee with a friend, we all want our guests to feel welcome and at home when they visit. Sure, our smiling faces and friendly greetings will help them feel comfortable to an extent but if you're after some tips on how to go that extra little mile for your guests then you're in the right place.
Place fruit out on your bench or dining table
One way to help make your home look and smell fresh is to set out a bowl of fruit or a fruit platter. This will also help any children that are visiting gravitate towards eating fruit rather than raiding all of your personal snacks.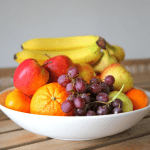 Provide morning/ afternoon tea
It's a good idea to always have some kind of yummy food set out when having coffee with a friend or family member. There's nothing worse than being in the middle of a great catch up and suddenly feeling hungry. Once you get to that point you tend to zone out of the conversation and all you can think about is that you're starving and there is no food. So it's a great idea to always have some food set out and to let your guests know to help themselves to it.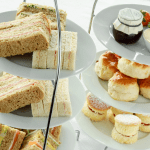 Be prepared for their children
You can't invite friends over that have children and expect that the kids will just entertain themselves without getting into your stuff. Be prepared by either having a small box of "community toys", kids movies at the ready or set up your outside table for your catch up so the kids can run around with a ball and burn some energy. You don't want your friend feeling embarrassed or as if they're constantly getting up to stop their child from getting into your things. Even if your don't have children yourself, or maybe you do but don't want other kids playing with the expensive toys.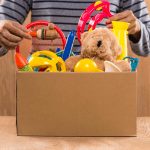 Have the coffee ready for another cup
Some people might feel awkward and rude asking for another cuppa. To combat this, you can reboil the kettle after making the first round and let your guests know that they are welcome to make another if they need. This opens your kitchen up to friends who will then in the future, be comfortable enough to come straight in and start making coffees themselves.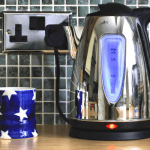 Place a jug of cold water or another beverage on the table with glasses
Not everyone wants a million cups of coffee, or coffee at all for that matter! By offering a cold beverage and directing them to other options in your fridge, your're breaking that barrier for people who just don't feel like a cuppa.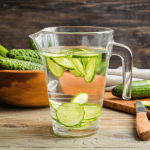 Show them the toilet as soon as they arrive
You can subtly do this by saying "oh let me show you around really quickly". By showing your guests the toilet as soon as they arrive, it saves them some very unnecessary chair wriggling when trying to avoid asking where it is later on.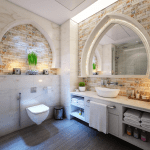 However you plan your next catch up or party, try and stick by one simple rule: guests shouldn't have to feel embarrassed when asking for a necessity. Think about the things you wouldn't want to come right out and ask for at a new house and cater to those needs. When it comes to children, consider how stressful it would be to be dealing with your own children at someone's house when they are are just bored, hungry and out of their comfort zones.
For more helpful hints and tips, head over to our blog or you can check out one of our previous posts detailing How to help your guests feel comfortable when staying at your house.