If you're struggling to find the time to shave your legs or under your arms but this beauty hack is definitely for you! This natural DIY hair removal cream uses only natural ingredients and items that most will have in their cupboards anyway. I came across the latest beauty hack on the Facebook page called 5-minute crafts, along with some other great hacks and I just couldn't wait to share it with our like-minded readers!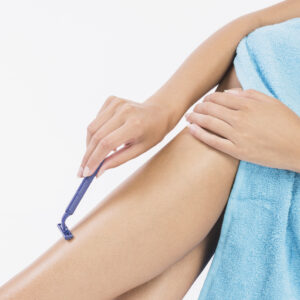 What You Will Need:
Equal amounts of:
Sea salt
Baking soda
Vinegar (white)
Hot water
Making The Cream:
Mix all of your ingredients together until it forms a thick and rough paste
Rub the cream onto the area which you want to remove hair from and wait 5 minutes
Using a slightly damp cloth, wipe the cream off and the hair should come off with it
It really is that simple!
Anytime chemicals that can be replaced with natural ingredients (especially beauty products) is a win in my books and I can't wait to try this one and let you know if it works just as well on me!
Check out our latest beauty blogs here: