Have you ever sat down to do something or gone to work and discovered you can't concentrate and your mind feels cluttered? Well the reason might not be as complicated as you think.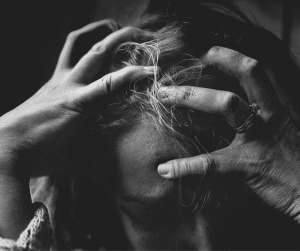 Sometimes, I find myself in a cloudy, frustrated head space when my house is a mess (let's be honest, when you have kids, it's probably going to be more messy than clean!). Over the last year I've taken notice of the times I'm feeling very overwhelmed as a parent, as an employee and as a wife. What I've found is that if my house isn't tidy, things aren't in order and I'm running behind my personal set schedule then I seem to be quite irritable and my brain doesn't work the way it usually does. I notice these things because being a social media marketing assistant, my job requires my brain to be healthy, working and creative at all times. So when my brain isn't up to par, it's extremely noticeable.
Now I'm not saying that if you're feeling this way, your house obviously isn't tidy. There are many things that contribute to a "dirty" or unclear mind. However, there are also some things we can all benefit from doing to help kick start our brains and trigger some of those much needed "happy" hormones.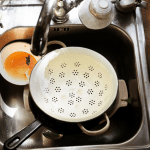 Ways to keep a fresh and healthy mind
Give yourself a schedule so that you don't get overwhelmed by an ever growing to do list
Exercise! Going for a morning walk or to the gym every day doesn't need to take out hours from your busy schedule. Get that blood pumping nicely everyday and you'll instantly see the difference
Keep your office tidy so that you aren't trying to keep a clear mind while sitting in the middle of mountains of clutter
Leave the house everyday with a clean kitchen and tidy lounge room. These are the two rooms that can trigger a "dirty" mind if they aren't tidy
Give yourself a break! Don't be so hard on yourself and remember that nobody is perfect. Nobody can ever keep every level of their lives at 100% all the time. Something needs to give, but if you focus on your brain health then at least you can help control your mental health in amongst all the chaos we call life.
Whatever it might be that keeps your brain healthy, do it. Take time everyday to take care of your "dirty" mind and everything else in life will follow nicely.
Check out our weekly cleaning schedule to help you keep on top of that never ending housework!